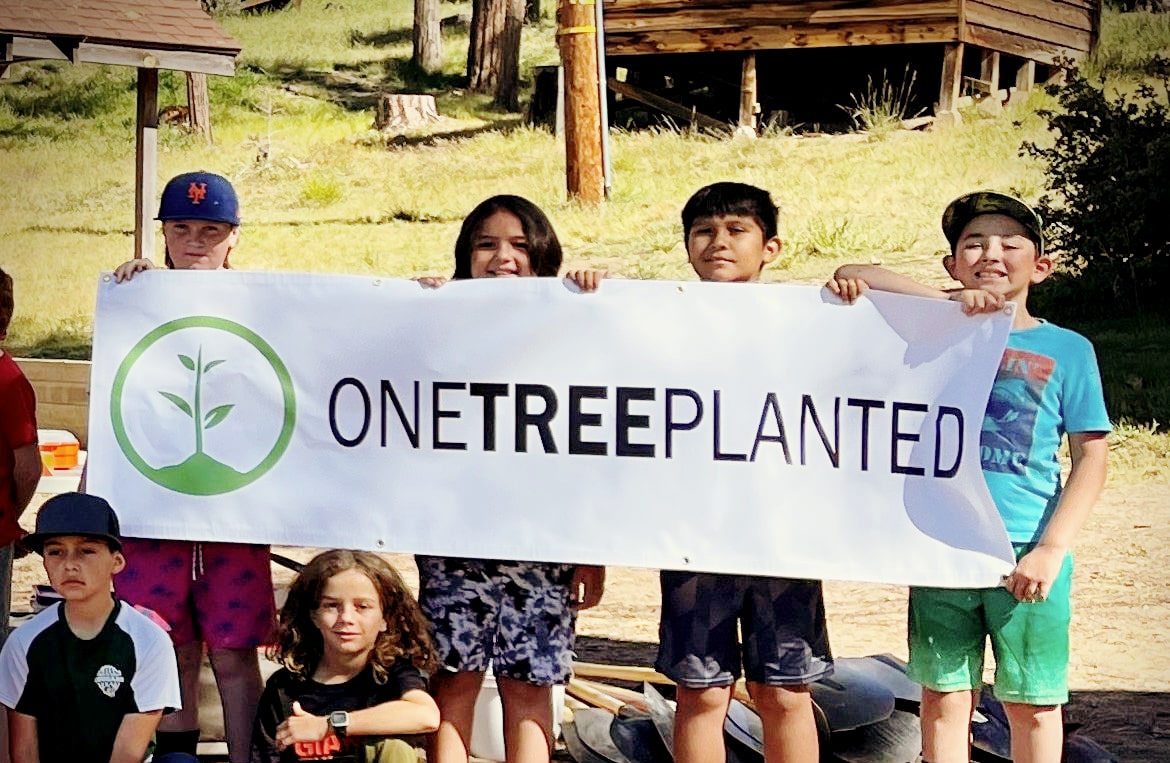 One Tree Planted is a Non-Profit organization focused on global reforestation. This group works with partners in over 47 countries to restore forests, create habitat for biodiversity, and make positive social impact.
In years past, One Tree Planted has supplied Coarsegold RCD with thousands of conifer saplings to distribute to community members during our Earth Day event in the spring.
Thanks to an event grant from One Tree Planted, CRCD and North Fork Elementary School held the first annual Conservation Day at Calvin Crest Conference and Retreat Center in May 2022. This camp had seen devastating tree mortality due to the bark beetle and Railroad fire of 2017.
Students at North Fork Elementary have been attending this camp for decades and jumped at the idea of working with the CRCD to host this rehabilitation field trip.
Fourth and Fifth grade classes discussed wildfire and post fire rehabilitation, using curriculum supplied by One Tree Planted. Then at the end of the week, forty-five dedicated students visited the camp to plant nearly three hundred Ponderosa Pines.
Students also received a workbook and t-shirt from One Tree Planted. Combining conservation with project-based learning will make a positive impact on education and the environment for years to come.
SCROLL DOWN TO LEARN HOW TO GET INVOLVED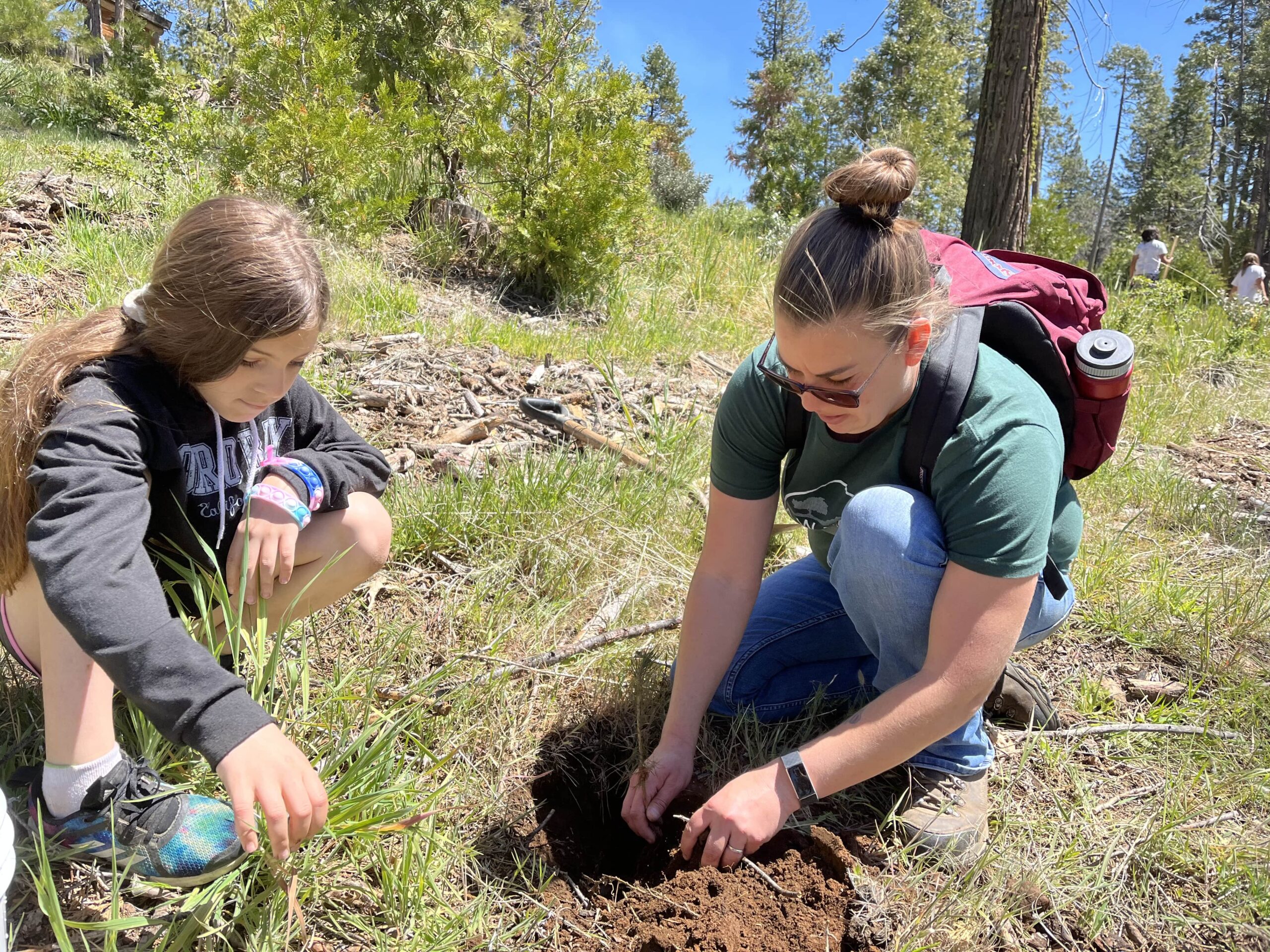 What's Happening in the Community
Coarsegold RCD and One Tree Planted would like to see these educational opportunities continue and expand.
If you are school or property owner that would like to participate in future events, email coarsegoldrcd@gmail.com for more information.
Or visit our our contact page to send us a message on our website.
Visit Our Resources Guide